Of censorship and transgression: Disputes over the limits of democracy, criticism and the obscene during the Uruguayan transition (1980-1989)
Keywords:
democratic transition, youth subculture, obscenity, censorship, Uruguay
Abstract
The Uruguayan re-democratization process entailed a dispute over the contents of democracy and what was legitimate to show and criticize in this new context. This article analyzes the censorship in 1986 of an exhibition by artist Óscar Larroca, and the prosecution in 1988 of Esteban de Armas, singer of the band Clandestinos, as two key milestones in the process of discussing and defining those boundaries, trying to understand how politics and culture interact in this historical moment. The research utilizes primary sources (newspapers, weeklies and magazines) and applies a simple qualitative content analysis. The final conclusions reflect on how during this stage the youth movement was built as an Other that served as a discoursive and political means to confirm the existence of dangers and threats faced by the newly conquered democracy.
References
Aguiar, S., y Sempol, D. (2014) «Ser joven no es delito». Transición democrática, razzias y gerontocracia. En L. Delgado (Ed.), Comunicación y cultura en los ochenta (pp. 134-151). Cuadernos de Historia, 13. Biblioteca Nacional.
Brando, Ó. (2004). Hacia una nueva cultura democrática. En Ó. Brando (Org.), Uruguay hoy (pp. 231-288). Ediciones del Caballo Perdido.
Bruno, M. (2018). Usos y sentidos del concepto de democracia en Uruguay 1958-1989. Políticas de la Memoria, (18), 209-221. https://doi.org/10.47195/18.25
Caetano, G. (2005). Introducción general: marco histórico y cambio político en dos décadas de democracia. De la transición democrática al gobierno de la izquierda (1985-2005). En G. Caetano (Dir.), 20 años de democracia: Uruguay 1985-2005. Miradas múltiples. (pp. 15-73). Taurus.
Caetano, G., & Rilla, J. (1987). Breve historia de la dictadura. CLAEH-Ediciones de la Banda Oriental.
Canales, M. (Coord.). (2014). Escucha de la escucha. Lom
De Alencar Pinto, G. (2013). Los que iban cantando. Más allá de las voces. Ediciones del TUMP.
Delgado, L. (2018). El David en pañales: censura e intervención urbana en la postdictadura. Cuadernos del CLAEH, (108), 9-30.
Delgado, L., & Farachi, F. (2017). Rock de la cárcel: El caso Clandestinos en la nueva democracia. Dixit (27), 88-104
Do Carmo Rochedo, A. (2014). Música e Juventude: O rock nacional nos anos 1980. En V. Quadrat (Org.), Não foi tempo perdido. Os anos 80 em debate (pp. 142-164). Letras.
Glaser, B., & Strauss, A. (1967). The discovery of grounded theory: Strategies for qualitative research. Aldine.
Ibáñez, J. (1979). Más allá de la sociología: El grupo de discusión. Siglo XXI Editores.
Hershberg, E., & Jelin, E. (Coords.) (1996). Construir la democracia: derechos humanos, ciudadanía y sociedad en América Latina. Ediciones Nueva Sociedad.
Manzano, V. (2019) Tiempos de destape: sexo, cultura y política en la Argentina de los ochenta. Mora, 25, 135-154. https://doi.org/10.34096/mora.n25.8526
Manzano, V., & Sempol, D. (2019) Volver a los ochenta. Los procesos de (re) democratización en debate. Contemporánea, 10(1), 11-18. http://revistacontemporanea.fhuce.edu.uy/index.php/Contemporanea/article/view/101.
Milanesio, N. (2021) El destape. Siglo XXI Editores.
Miles, M., & Huberman, M. (1994). Qualitative data analysis. Sage.
Ponce, J. (2004) El gran destape nacional: crónica del desnudo en la Transición. Paidós.
Rico, Á. (2005). Cómo nos domina la clase gobernante. Ediciones Trilce.
Sánchez, A. (2019). Cultura rock, política y derechos humanos en la transición argentina. Contemporánea, 10 (1), 157-176. http://revistacontemporanea.fhuce.edu.uy/index.php/Contemporanea/issue/view/3
Sosa, Á. (2020). Jóvenes, autoritarismo y «movida rock» en la transición uruguaya (1980-1989). PACHA. Revista de Estudios Contemporáneos del Sur Global, 1, 76-87. https://doi.org/10.46652/pacha/v1i1.2
Strauss, A., & Corbin, J. (2002). Bases de la investigación cualitativa: Técnicas y procedimientos para desarrollar la teoría fundamentada. Universidad de Antioquía.
Valles, M. (2014). Sobre estrategias de análisis cualitativo: Tras huellas de teoría y práctica investigadoras ajenas en el caso propio. En Canales, M. (Coord.): Escucha de la escucha (pp. 141-170). Lom.
Verdesio, G., Peveroni, G., & Rolando, E. (2013). La movida de los 80: la ruptura cultural en Uruguay (II). http://www.henciclopedia.org.uy/autores/Verdesio/Movida80II.htm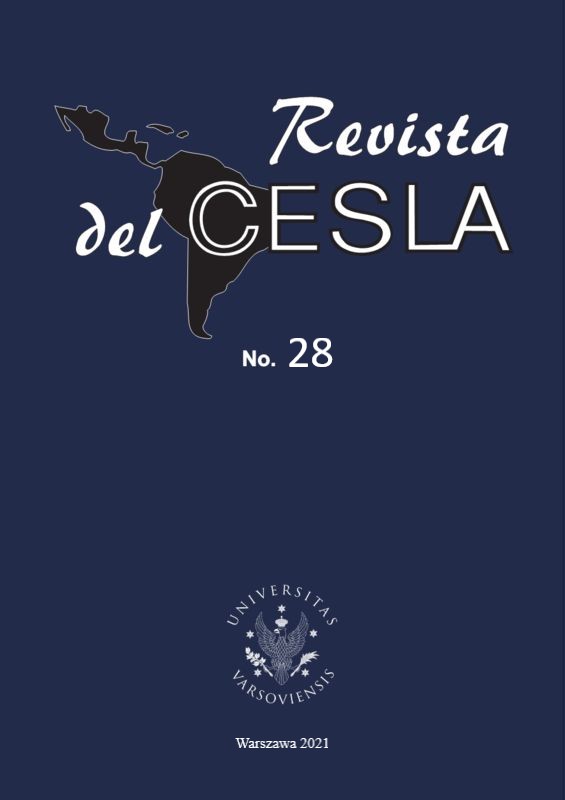 Downloads