Inmigración, xenofobia y nación: el caso dominicano
Keywords:
migration policy, migration, xenophobia, racism, Dominican Republic
Abstract
The essay analyzes the Dominican immigration policy during the dictatorship of Rafael Leónidas Trujillo Molina in the Dominican Republic (1930-1961), a policy whose origins are related to the massacre of Haitians in October 1937 and whose purpose was to rebuild his tarnished image before the international public opinion. The European events of the era such as the Spanish Civil War, the persecution of the Jews would contribute to this policy. But despite the "humanitarian" immigration policy of the Dominican dictator and his desire to promote agricultural and industrial development of the Dominican Republic, his policy was pronouncedly racist and xenophobic.
References
<ul>
<li>Archivo General de la Nación (AGN), (1938), Correspondencia dirigida a la Secretaría de lo Interior y Policía. Diciembre de 1938, Legajo 34, Expediente 1, No. 06498 del 17 de junio de 1938, p. 1.
<li>AGN, (1938), Correspondencia dirigida a la Secretaría de lo Interior y Policía. Diciembre de 1938, Legajo 34, Expediente 1, No. 01584 del 22 de junio de 1938.
<li>AGN, (1938), Correspondencia dirigida a la Secretaría de lo Interior y Policía. Diciembre de 1938, Legajo 34, Expediente 1, No. 01232 del 18 de mayo de 1938.
<li>AGN, (1938), Correspondencia dirigida a la Secretaría de lo Interior y Policía, Diciembre de 1938, Legajo 34, Expediente 1, No. 07250 del 8 de julio de 1938.
<li>AGN, (1938), Entrada al país de extranjeros, Legajo 34, Expediente 2, No. 147/656 del 10 de noviembre de 1938.
<li>Ayala, Francisco, (1996), Memorias y olvidos. Madrid, Alianza, 1988, pp. 258-259, citado por Cela, Julio, "Reflexiones de Francisco Ayala sobre el exilio intelectual español", Revista de Indias, vol. LVI, núm. 207, p. 465.
<li>Capacidad de la República Dominicana para absorber refugiados, (1946), Edición trilingüe (español, francés e inglés), Ciudad Trujillo, República Dominicana.
<li>Declaración de los refugiados europeos en la República Dominicana a las Misiones Extran-jeras que han asistido a la toma de posesión del honorable presidente Trujillo, (1942), 16 de agosto de 1942, Ciudad Trujillo.
<li>Discurso del señor James N. Rosenberg, Presidente de la Dominican Republic Settlement As-sociation, Inc., en el acto académico celebrado en la Universidad el día 4 de febrero de 1940, (1940), Publicaciones de la Universidad de Santo Domingo. Imprenta Listín Diario. Ciudad Trujillo.
<li>Galíndez, Jesús de., (1956), La Era de Trujillo. Un estudio casuístico de dictadura hispa-noamericana. Editorial del Pacífico S.A., Santiago de Chile.
<li>Gardiner, C. Harvey, (1979), La política de inmigración del dictador Trujillo. Estudio sobre la creación de una imagen humanitaria, UNPHU, Santo Domingo, República Dominicana.
<li>Hampe Martínez, Teodoro, (1993), "Apuntes documentales sobre inmigrantes europeos y norteamericanos en Lima (siglo XIX)", Revista de Indias, Vol. LIII, No. 198, pp. 459-491.
<li>Homenaje de la Colonia Hebrea de New York al Generalísimo Dr. Rafael L. Trujillo Molina, (1953), Revista de las FF.AA., Marzo de 1956, Publicaciones de The Dominican Republic Settlement Association, Ciudad Trujillo, No. 59, p. 4.
<li>Libro blanco del comunismo en la República Dominicana, (1956), Editora del Caribe. Ciudad Trujillo.
<li>Llorens, V., (1975), Memorias de una emigración. Santo Domingo, 1939-1945, Barcelona.
<li>Malagón Javier, (1991), "El exilio en Santo Domingo, (1939-1946)", en: Naharro-Calderón, J. M. (coord.), El exilio de las Españas de 1939 en las Américas: "¿Adónde fue la canción?".
<li>Editorial Anthropos, Barcelona, pp. 164-165.
<li>Revista de las Fuerzas Armadas Dominicanas, (1954), Año IV, Junio-Julio de 1954, No. 38-39, p. 42.
<li>Sagás, Ernesto, (2000), Race and Politics in the Dominican Republic, University Press of Florida.
<li>Sang, Mu-Kien A., (1991), Buenaventura Báez. El Caudillo del Sur (1844-1878), Instituto Tecnológico de Santo Domingo, Santo Domingo.
<li>Trujillo M., Rafael. L., (1957), Discursos, mensajes y proclamas, Madrid.
<li>Vega, Bernardo, (1984), La migración española de 1939 y los inicios del marxismo-leninismo en la República Dominicana, Santo Domingo, República Dominicana.
<li>Vega, Bernardo, (1985), Nazismo, fascismo y falangismo en la República Dominicana, Fun-dación Cultural Dominicana, Santo Domingo, República Dominicana.
<li>Vorshirm, A., (1993), De la Esvástica a la Palmita. Santo Domingo, República Dominicana.
</ul>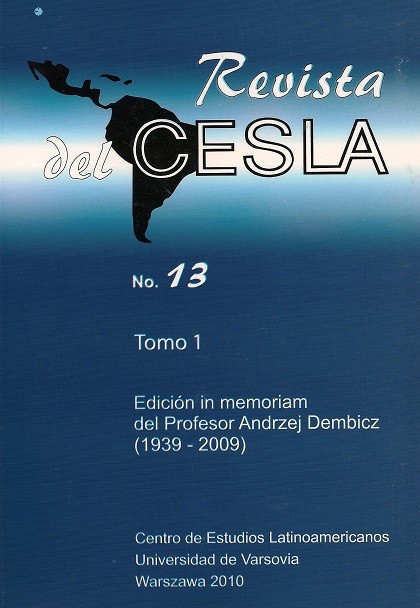 Downloads