Ukrainians in Argentina: Intercultural, Humanitarian, Economic and Professional Cooperation
Keywords:
immigration, virgin land, political processes, Soviet propaganda, repatriation, artificial famine
Abstract
The article discusses the life and activities of the Ukrainians in Argentina, from the first immigration in 1897 until now. It shows the environment and coexistence strategy of Argentine immigrants, their way of life, culture and customs. The special attention is drawn to the economic, humanitarian and professional coop-eration. The article also deals with concerns the Argentine Ukrainians with the events in their native homeland. 
References
<ul>
<li>Cervantes, Miguel de, (2004), Don Quijote de la Mancha, Edición del IV Centenario, Real Academia Española, Madrid.
<li>Hernández, José, (1986), Martín Fierro, Buenos Aires, traducido al idioma ucraniano por Vladimir Kotulskyi.
<li>Pomirko, Román, (2000), "Estudios ibéricos y sobre Latinoamérica en Ucrania (sinopsis his-tórica y de contemporaneidad)", Estudios Americanistas en Europa Centro-Oriental, Univer-sidad de Varsovia, Warszawa, pp. 33-38. —, (1997), "Los desafíos latinoamericanistas en Ucrania", Diálogo interregional en-tre Europa y América Latina. I Reunión de Trabajo, Varsovia, 19-20 de junio de 1996. Me-morias, Universidad de Varsovia, Warszawa, pp. 177-180. —, (2000), "Situación socio-lingüística y los problemas de evolución nacional", Pro-cesos regionales en Europa Centro-Oriental y América Latina, Universidad de Varsovia, Warszawa, pp. 64-68. —, (2006), Visión diacrónico-sincrónica acerca de los estudios latinoamericanos en Ucrania. Europa Centro-Oriental y las iniciativas latinoamericanas de la Unión Europea, Universidad de Varsovia, Centro de Estudios Latinoamericanos (CESLA), Warszawa, pp. 139-143.
<li>Wasylyk, Mykhailo, (1991), Breve historia de Ucrania, Ediciones Universidad Católica Ucrania San Clemente Papa, Buenos Aires.
<li>Буній О., (1992), Іспансько-український словник, Буенос Айрес.
</ul>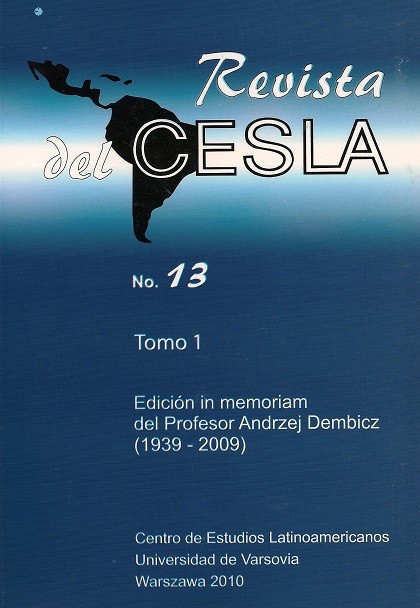 Downloads